Wonderful women at Strandhagen 9-11.6.2023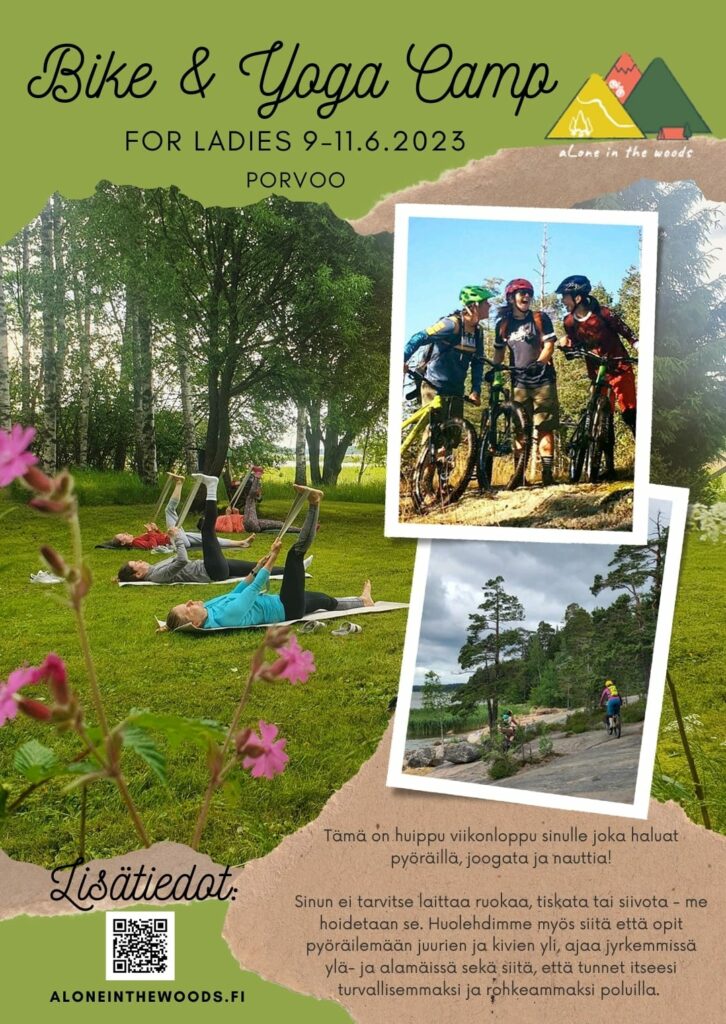 Wonderful women at Strandhagen learning the techniques of mountain biking and relaxing with yoga.
The camp is taking place at Strandhagen for the second time, so it's already a tradition. The two super-women Lone and Jette are guiding the participants into the mysteries of mountain biking and how to heal the body afterward with yoga. After the morning yoga breakfast is served. The days are spent mostly biking, followed by yoga in the evenings. Afterward, it's time for dinner and time to spend with new friends.
Follow the experienced mountain bike teacher Lone at Instagram https://www.instagram.com/a_lone_in_the_woods__/ and if you want some more information from Lone, you'll find her mail address here: https://aloneinthewoods.fi/